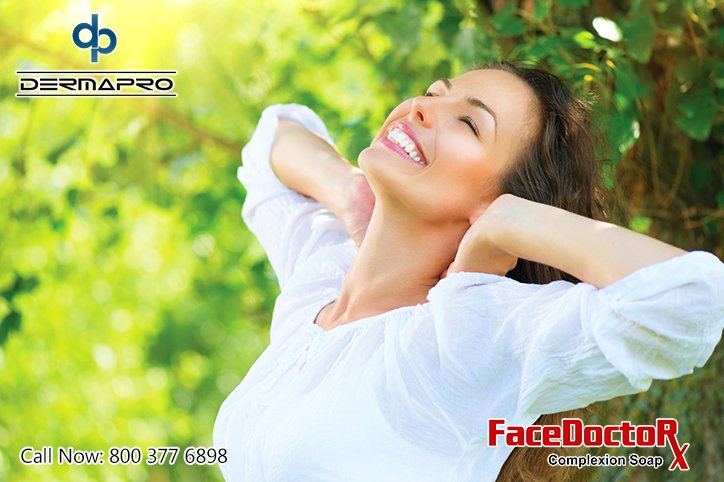 Face Doctor RX carries a full line of products that caters to problem skin while pampering the complexion. All of them are doctor-formulated and consumer-approved. Too, DermaPro and Face Doctor products are also completely, 100% natural, with synthetic-free ingredients. One of our most popular products is the Face Doctor Rejuvenating Soap.
Dermatologists have found that one of the problems that lead to eczema, rosacea and acne in adults and teens is patients' use of inappropriate if not wholly ineffective products and tools that inadvertently result in causing the skin condition to worsen. The reason may be as simple as failing to read the ingredient labels where they would learn that many of today's beauty products are actually chocked full of harmful, damaging chemicals that do nothing to improve the health of the complexion.
This is not true of the Face Doctor Rejuvenating Soap as many of our customers will attest to. Roxanne wrote the following review of this product on Amazon.
"I have never wrote a review for anything but I think it would be wrong not to tell about my experience w/this. I never thought I would see my skin again. I tried everything thing in the world& my face only got more inflamed. I bought this as I saw pretty good reviews & have been amazed. The first time I used this soap my face looked less red…and it has gotten better every day thereafter. I actually look forward to washing my face with this soap…a task that resulted in pain before. I am not taking my meds &still my face improves everyday! I credit this soap with my face clearing up…please try this if you have Rosacea. I am sure it will not be the answer for everyone however for this price it is worth a shot. Good luck & please give this a try."
Roxanne's review dates back to 2010, which confirms our product has been a success in the face soap market for some time now. We have a substantial customer base that will confirm their satisfaction with the Face Doctor Rejuvenating Soap and other fine products in the Face Doctor line.
Don't wait any longer. Order a bar of this complexion soap today.